THANK YOU TO OUR PARTICIPANTS AND SPONSORS!
Because of your support, this year's Tournament raised more than $10,000!
This money directly helps CLSD students participate in innovative learning opportunities that might otherwise be unattainable. Your contribution is enriching lives and is an investment in our community. Click here to view and support our sponsors.
And the winning teams are…!
Lowest score:
Eric Knight (team pictured below)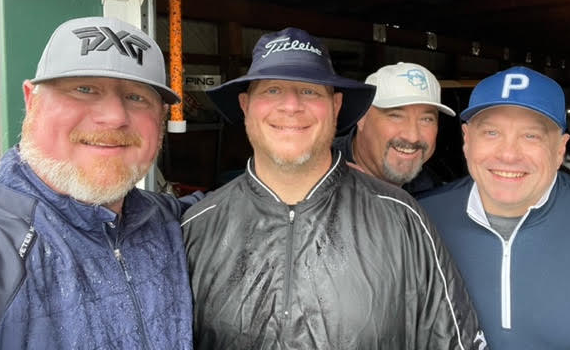 Runner-up:
Hailey Hartman
4-way tie for 3rd place:
Craig Lowrie Mark Call Ed Donley Ruston Wolfe
Questions? Contact steve@falconfoundation.org