Our school board is a locally-elected government body that serves as the agent of the state legislature and the representatives of the community in providing a high-quality public education for the students of the school district.
School Board members perform three fundamental functions:
Hiring and supervision of the Superintendent
Setting board policy
Enacting the district's annual budget.
Additional responsibilities of the School Board include: establishing, equipping, and maintaining school buildings, adopting textbooks, approving the annual school calendar, appointing teachers and administrators and determining salaries, and entering into contracts.
Our school board consists of nine, unpaid members who serve a four-year term. School board elections are held every two years, and the number of seats up for election is staggered, with five seats elected one term, then four seats elected the alternate term.
The next meeting of the CLSD Board of School Directors is the October 19, 2020, Regular Meeting. This meeting will be held in-person in the Large Group Instruction room (LGI) at Cedar Crest High School. In order to prepare seating arrangements in accordance with Governor Wolf's social distancing guidelines, District residents who would like to attend the Regular Board Meeting must register at this link by 3 PM, Friday, October 16, 2020.  Face coverings are required, per the PA Secretary of Health's order, whenever social distancing cannot be maintained.  Please enter and sign in at the CCHS Alumni Gym entrance, Door E.
_____________________________________________________________________________________
The following meeting dates, times, and locations for the 2020-2021 school year were approved at the May 18, 2020, meeting by the Board of School Directors. Unless otherwise publicized, the Public Work Sessions will be be held in the Board Room of the Educational Service Center, 105 East Evergreen Road, Lebanon, PA 17042, and will begin at 5:30 p.m. The Regular Monthly Board Meetings and the Reorganization Meeting will be held in the Large Group Instruction Room of Cedar Crest High School, 115 East Evergreen Road, Lebanon, PA 17042, and will begin at 5:30 p.m. Most Board business will be addressed at the regular monthly Board meeting, although the Board may take action at any of these public meetings. Other meetings will be scheduled during the year as needed.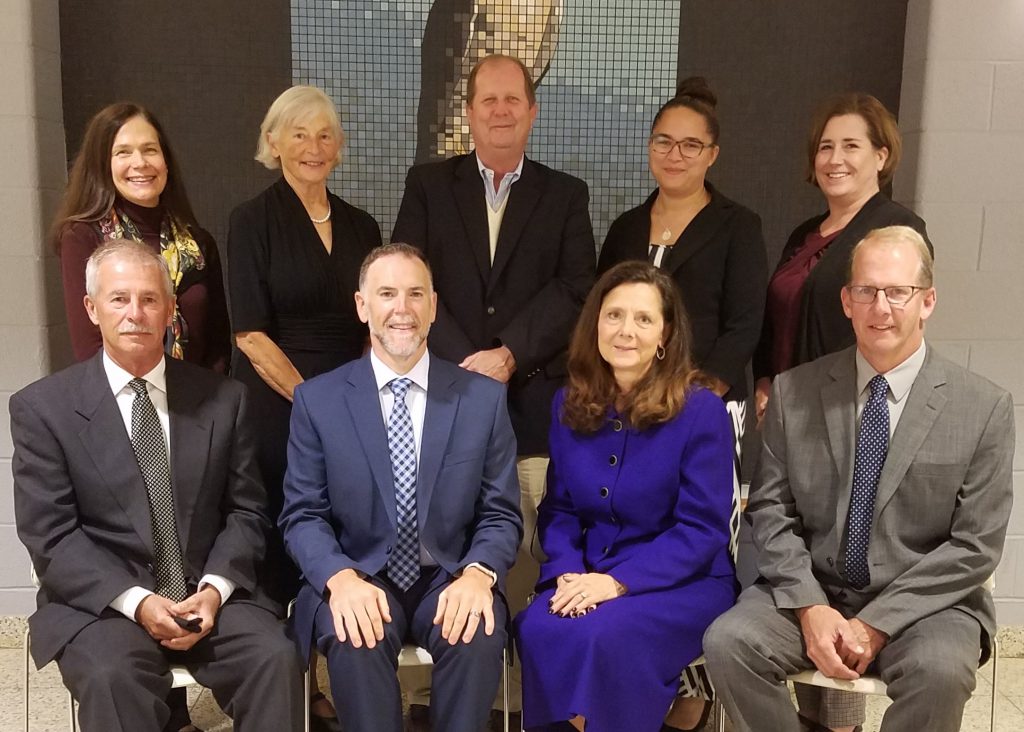 Standing, left to right: Diane Wuori, Susan Dieffenbach, Joel Zug, Diana Carpenter, Jane Owsiak; seated: Jeffrey Snyder, Bryan Smith, Ruth Ann Schlegel, and Keith Donnachie
Ruth Ann Schlegel, President
Bryan D. Smith, Vice President
Diana E. Carpenter
Susan A. Dieffenbach
Keith W. Donnachie

Jane L. Owsiak

Jeffrey J. Snyder
Diane C. Wuori
Joel W. Zug