This webpage will communicate project milestones and images as we share the progress of our Cedar Crest campus renovation project.
Phase 1 - Falcon Connector Project
Construction of the Falcon Connector building is the first phase of our three-phase Cedar Crest campus renovation and construction project. This building will connect Cedar Crest Middle School and Cedar Crest High School, adding 22 classrooms to the campus. The Falcon Connector will provide swing space during renovations of Cedar Crest High School and Cedar Crest Middle School, as well as a variety of future uses.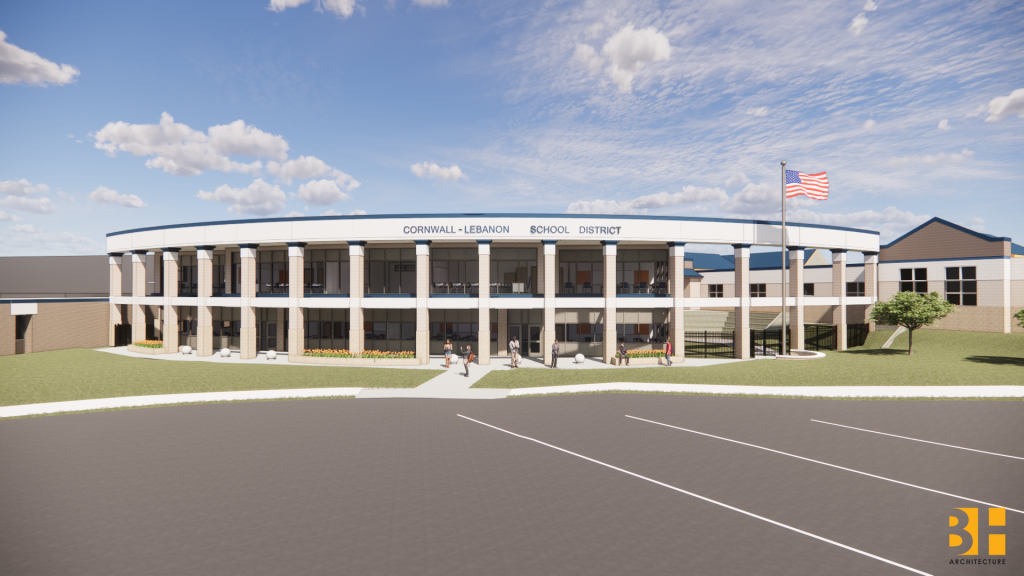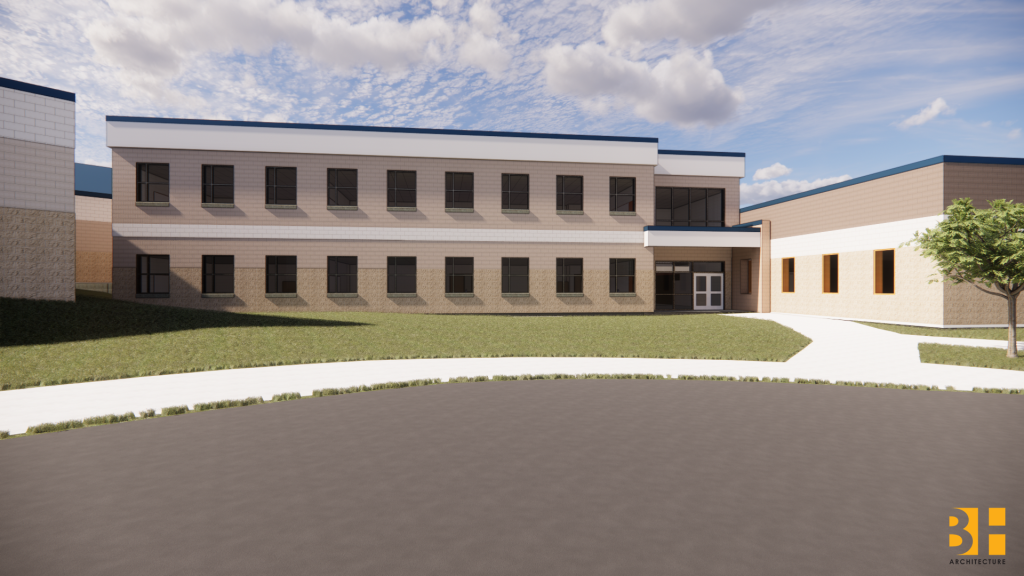 Falcon Connector Flyover View
Architect's aerial visualization