There are several ways in which you can support the Falcon Foundation. Please view different ways listed below!
The Falcon Foundation is able to continue awarding grants & scholarships only through the generosity of our community donors. Please visit the Falcon Foundation Electronic Payment Website to make your donation. The students, staff, and community members who benefit from the Falcon Foundation programs thank you for your support!
Thank An Educator This Holiday Season!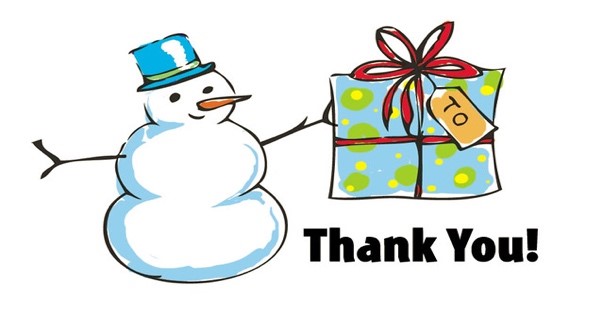 Several times each year, the Falcon Foundation offers the Thank An Educator recognition program! It's a great way to contribute to the Foundation — at whatever level you choose — and thank anyone in the CLSD who has been influential in your child's education development and well-being. You can thank an educator by contributing to the Falcon Foundation in any amount at the same time!
Looking for a Unique gift idea this Holiday Season?
Do you want a gift that Benefits the Kids and the School? Then, Thank An Educator!
 Recognize Special Teachers and Staff with a Certificate of Appreciation
Donate by December 8th for Certificate Delivery the week of December 11th-15th 
or
Download, complete and mail this form for a tax-deductible donation
Your Thank an Educator Gift returns to the Cornwall-Lebanon School District in forms of enrichment opportunities for staff, students and the CLSD Community.
Questions?  Contact Nancy Elias at NanElias@gmail.com
The Annual Falcon Foundation Golf Tournament
The annual golf tournament is the Foundation's primary fundraiser. Your contribution makes it possible to sponsor individual student projects and other innovative educational enrichment opportunities. If you were unable to join us in October, you can still support the Foundation by making a contribution (see above). We are grateful for your support.
Get your "A" game ready for next year. The Falcon Foundation is coming to

Iron Valley Golf Club

! 8AM Saturday, Oct. 5, 2024!
______________________________________________________
THANK YOU TO OUR 2023 PARTICIPANTS AND SPONSORS!
Because of your support, the 2023 Tournament raised more than $10,000!
This money directly helps CLSD students participate in innovative learning opportunities that might otherwise be unattainable. Your contribution is enriching lives and is an investment in our community. Click here to view and support our 2022 sponsors.
And the winning teams in 2023 were …!
Lowest score:
Steckbeck Engineering Team: Alicia Arnold, Matt Cecil, Steve Shirk and Chad Smith (3 team members pictured below)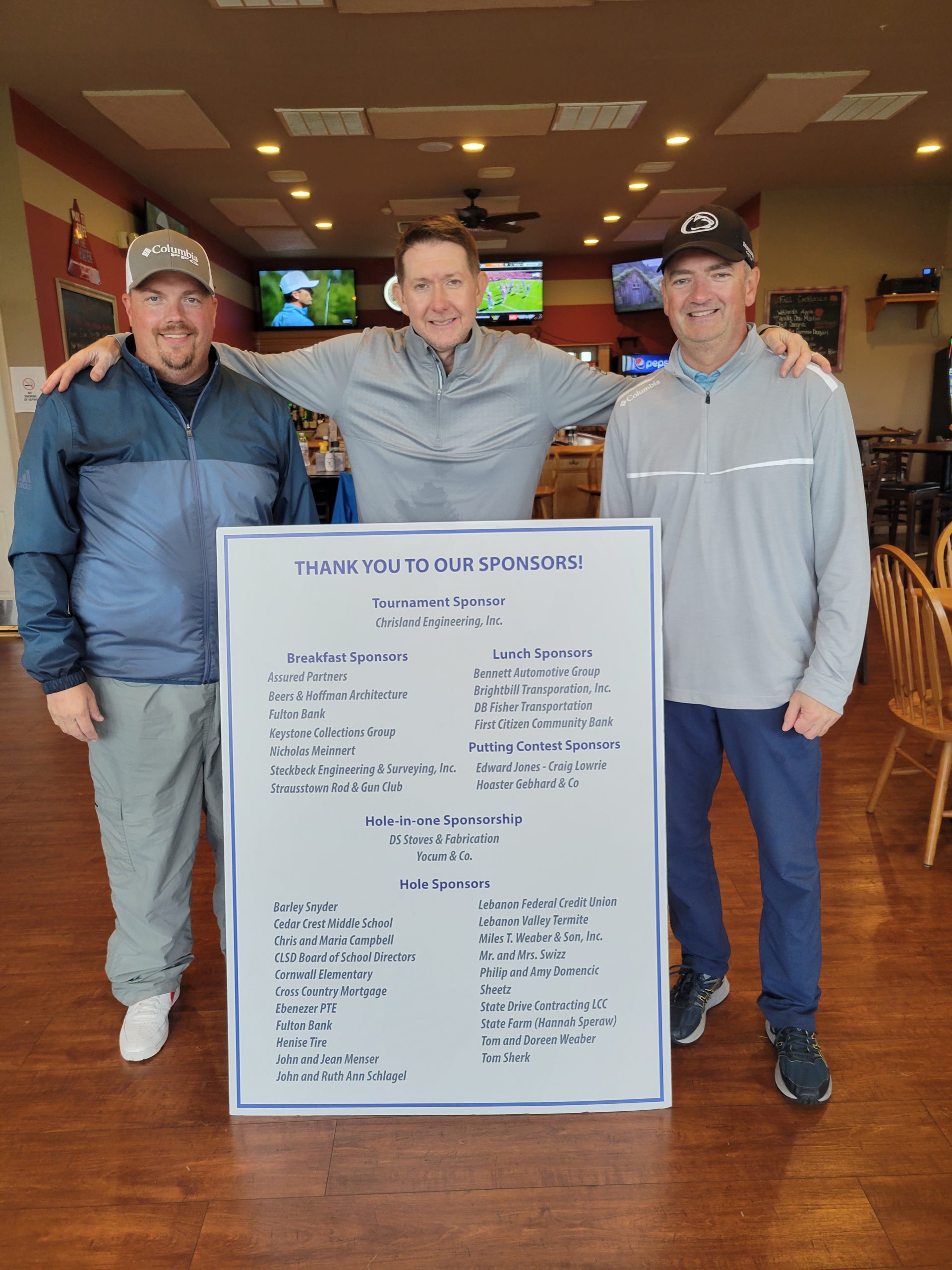 Runner-up:
Andrew Raub Group

3rd place:
Ryan Britt Group

Long Drive Winners:
Womern: Beth Erb
Senior Men: Dave Bradley
Men: Tyler Massar
Questions? Contact steve@falconfoundation.org
Catch the Falcon Spirit! Buy-A-Brick Paver
The Falcon Foundation invites you to become a part of the "Catch the Falcon Spirit" Buy-A-Brick Paver Project. All proceeds support the Foundation's mission to enhance the educational and enrichment opportunities (social, cultural and athletic) for all people in the Cornwall-Lebanon School District. Your engraved brick will become a permanent part of the paved walkway adjacent to the flagpole and tribute wall located in Earl Boltz Stadium.
Standard size bricks pavers, 4" x 8", can be engraved with up to three lines of lettering – characters include letters, numbers, and spaces. Up to 15 letters or spaces or punctuation on each line. Bricks are gray with blue engraving. Please fill out one order form for EACH brick ordered. Suggestions include name, graduation year, sport, "In memory of","In honor of", "Go Falcons." Payment of $100 for each brick paver ordered ($175 for bricks to be included in the wall) must be received with your order form.
For more information, contact: falconfoundation@clsd.k12.pa.us