An alumni association for all graduates of the Cornwall-Lebanon school system has been organized as a branch of the Falcon Foundation for graduates of Cedar Crest High School, South Lebanon High School, and Cornwall High School. The Alumni Association mission statement reads as follows:
"The Cornwall-Lebanon Alumni Association will serve to connect the alumni community through partnerships, social functions, communication, and information."
Check out Alumni NEWS, below, to find out if your class has scheduled a reunion. We encourage Class Reunion Coordinators to share information about upcoming events with the District. Call (717) 389-1810, or send an e-mail to awissinger@clsd.k12.pa.us
Thank you!
CEDAR CREST HIGH SCHOOL FALCONS
Cedar Crest Class of 1983
40th Class Reunion!
SAVE THE DATE
Saturday, September 2, 2023
Location: Ebenezer Fire Hall
Catering: Smokin' Stuff BBQ
Contact: Gail Wasserman Weigle at
gailsam1@comcast.net to provide your contact information.
More details to follow!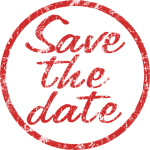 CCHS Class of 1975
The CCHS Class of 1975 is alive and well! They have annual campfires and also have gatherings when a classmate comes in from out of town. For information for the Class of '75, please email: Doreen Dourte Weaber – cchs75leb@gmail.com
The Class of 1975 also has a Facebook group. They are working on their 50th reunion in 2025!
---
Class of '77: Did you Lose a CCHS Class Ring in Maui
(or know someone who did)?
It's been found! A 1977 Cedar Crest HS man's class ring was found along a road on Maui and the finder sent us an email. Contact awissinger@clsd.k12.pa.us if you think this ring could be yours or you know whose it might be!