An alumni association for all graduates of the Cornwall-Lebanon school system has been organized as a branch of the Falcon Foundation for graduates of Cedar Crest High School, South Lebanon High School, and Cornwall High School. The Alumni Association mission statement reads as follows:
"The Cornwall-Lebanon Alumni Association will serve to connect the alumni community through partnerships, social functions, communication, and information."
Check out Alumni NEWS, below, to find out if your class has scheduled a reunion. We encourage Class Reunion Coordinators to share information about upcoming events with the District. Call (717) 389-1810, or send an e-mail to awissinger@clsd.k12.pa.us
Thank you!
Falcon Class Reunions & News!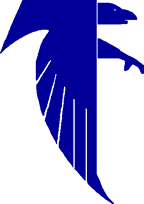 CCHS Class of 1973 - 50th Class Reunion!
Saturday, September 30, 2023 5:30pm – 10:00pm
Hershey Italian Lodge Hershey, PA
Full Dinner Buffet and DJ Entertainment
$39.00 per person Cash Bar Available Dressy Casual Attire
5:30pm Arrival 6:30pm Dinner 7:00pm – 10:00pm Social Hours
Friday Night Pre-Reunion Get-Together, 9/29/2023 Mick's All American Pub (Across from the EXPO Center) 105 Springwood Dr., Lebanon, PA 17042 6:30pm
Cedar Crest High School Tour Saturday Morning 9/30/2023 Time: 10:00am
Golfing Outing Saturday Morning 9/30/2023 Pine Meadows GC Time: am TBD Contact Dave Layser, if interested in golfing, at ddlayser1@yahoo.com
Please spread the word via social email & word of mouth about our 50th Reunion!

Reunion Questions? Contact Chuck Kind via email: retiredcw@comcast.net
CCHS Class of 1975
The CCHS Class of 1975 is alive and well! They have annual campfires and also have gatherings when a classmate comes in from out of town. For information for the Class of '75, please email: Doreen Dourte Weaber – cchs75leb@gmail.com
The Class of 1975 also has a Facebook group. They are working on their 50th reunion in 2025!
---
Class of '77: Did you Lose a CCHS Class Ring in Maui
(or know someone who did)?
It's been found! A 1977 Cedar Crest HS man's class ring was found along a road on Maui and the finder sent us an email. Contact awissinger@clsd.k12.pa.us if you think this ring could be yours or you know whose it might be!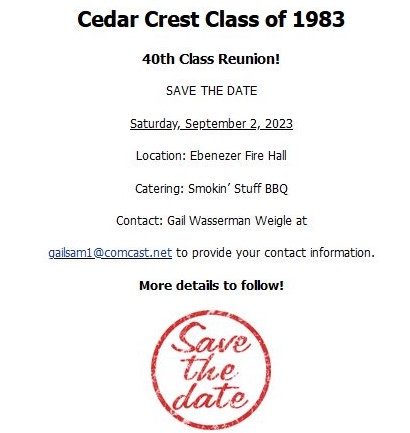 Alumnus of the Class of 2003
You and a guest are cordially invited to attend the 
20th Year Reunion
of the Class of 2003
Saturday November 25th, 2023
6:00 – 7:00 Cocktail hour (cash bar)
7:00 – 10:00 Dinner, music, and dancing
Timbers Restaurant & Dinner Theatre
350 Timber Road
Mt. Gretna, PA 17064
Featuring Live Music by: Blessing & Fowler
Please RSVP online via PayPal or Venmo to your 2003 Class President Andrew Trostle in the amount
$55.00 per person by no later than November 14th
to:
Venmo: @Andrew-Trostle   or   PayPal: @andrewtrostle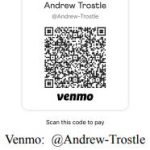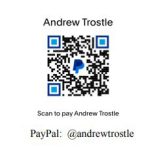 Please include Your Name, Guest Name, Email, and Phone Number in the "What's This For" section of
your payment.
Space is limited; RSVPs will be handled on a first-come first-serve basis.
**RSVP by September 15th online and receive a $10 discount**
***RSVP by October 15th online and receive a $5 discount***
Please contact Andrew with any questions: (301)525-9682 or trostle.andrew@gmail.com
Tickets include Dinner & Non-Alcoholic Drinks. A full cash bar will be available for your convenience.
(Please note this is a cash only bar)