Are you thinking about becoming an educator?  Visit the Teach in PA website.
Benefits of becoming a teacher.
Assistance with selecting a path that is right for you.
Career toolkit.
---
Thank you for your interest in employment with the Cornwall-Lebanon School District!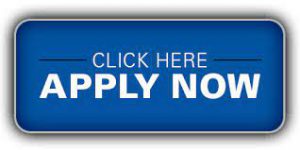 Application Process
You must apply for each position of interest individually. All applications must be submitted electronically through the Cornwall-Lebanon School District website.
Paper applications will not be considered for a position.
Mandatory Requirements
If you are offered a position with the Cornwall-Lebanon School District, please be advised that the following information will be required for employment.
State and Federal Clearances
The originals of each clearance must be shown, and verified by Cornwall-Lebanon School District staff if you ultimately are offered employment. Clearances need to be dated within one year of proposed hire date.
To open the links provided, you will need to use one of the following browsers: Firefox or Microsoft Edge.
Click on the links below for information about each clearance:
PA State Police Clearance
Apply online and receive results immediately. Print and retain the receipt containing the control number (this starts with the letter "R").
Child Abuse Clearance
The online Child Abuse Clearance site requires you to create an account and submit your request electronically. Results will be emailed/mailed (your choice when registering) to you within 14 days of submission.
FBI Fingerprint Clearance
An applicant must register on the IdentoGO website prior to visiting a fingerprint site. When registering for your fingerprints through the IdentoGO website, you MUST click on digital fingerprinting and add this service code: 1KG6XN. Cornwall-Lebanon School District cannot accept FBI clearances that were processed through the Department of Public Welfare / Department of Human Services. Phone: 1-(844)-321-2101.
Professional & Support Staff Positions
Individuals interested in applying for a professional position, support staff position or substitute position  with the Cornwall-Lebanon School District should complete an online application.
Emergency Permit: Day-to-Day Substitute
Do you have a bachelor's degree and are interested in being a day-to-day substitute teacher for the Cornwall-Lebanon School District?  Complete the Guest Teacher Training Program through the Lancaster-Lebanon IU-13 to obtain an Emergency Permit.  Day-to-day substitute teachers have flexibility with their schedule and can work when available.
Employee Benefits
The Cornwall-Lebanon School District provides a comprehensive benefits package to professional and full time staff members, including medical insurance, prescription drug coverage, dental insurance, vision insurance, life insurance and long-term disability insurance.  The Office of Human Resources is available to all employees for continuing support throughout employment.
Equal Opportunity Employer
The Cornwall-Lebanon School District is committed to complying fully with all Federal and state laws banning discrimination on the basis of race, color, national origin/ethnicity, veteran status, gender, age, disability, sexual orientation, gender identity/expression, or religion with regard to instructional programs, extracurricular activities, and employment practices. Any person who believes himself or herself to be a victim of discrimination by the school district should refer the matter to the attention of the building principal or area supervisor. If the matter is not resolved satisfactorily, it should be brought to the attention of the Human Resources Department.
Cornwall-Lebanon School District Is An Equal Opportunity Employer