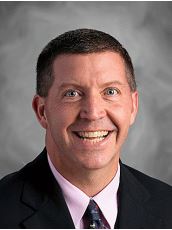 Welcome to Ebenezer Elementary School where future Cedar Crest Falcons show their P.R.I.D.E. (Personal Responsibility in Daily school Efforts)! Our students and staff are absolutely the best!! We are a caring community that supports and creates opportunities for success!
Our Mission Statement:
Every child at Ebenezer will show respect and demonstrate responsibility in a cooperative manner, giving everyone the opportunity to learn and the right to be safe.
Did you know that Ebenezer has:
A breakfast program.
Lunch after recess providing students with an additional opportunity to play and enjoy our wonderful playground area.
Excellent Events – mini assemblies by grade level or school-wide hosted by the principal:

P.R.A.I.S.E. (Principal's Recognition of Achievement or Improvement in School Efforts) awards are distributed.
Shining Stars – given to students observed being respectful, responsible, ready to learn, and safe. Photo of each monthly Shining Star displayed on a bulletin board in the lobby.
Birthday recognitions with each student receiving a birthday card and pencil from the principal

Principal's 100 Club – students receive tickets for positive behavior (Respectful, Responsible, Ready to Learn, or Safe). Names appear on a large bulletin board in the lobby. Each Principal's 100 Club student receives a certificate from the office to take home. When 10 tickets in a row are achieved, students receive an additional recognition and letter home.
Daily morning meetings
School assemblies
Field trips
A band, orchestra, instrumental lessons, chorus, and show choir
Active PTE (Parents and Teachers of Ebenezer)
A walking trail surrounding our playground
Extended Day Kindergarten by invitation
Thank you for visiting our web site!
Dr. Dean Bozman
Principal, Ebenezer Elementary School