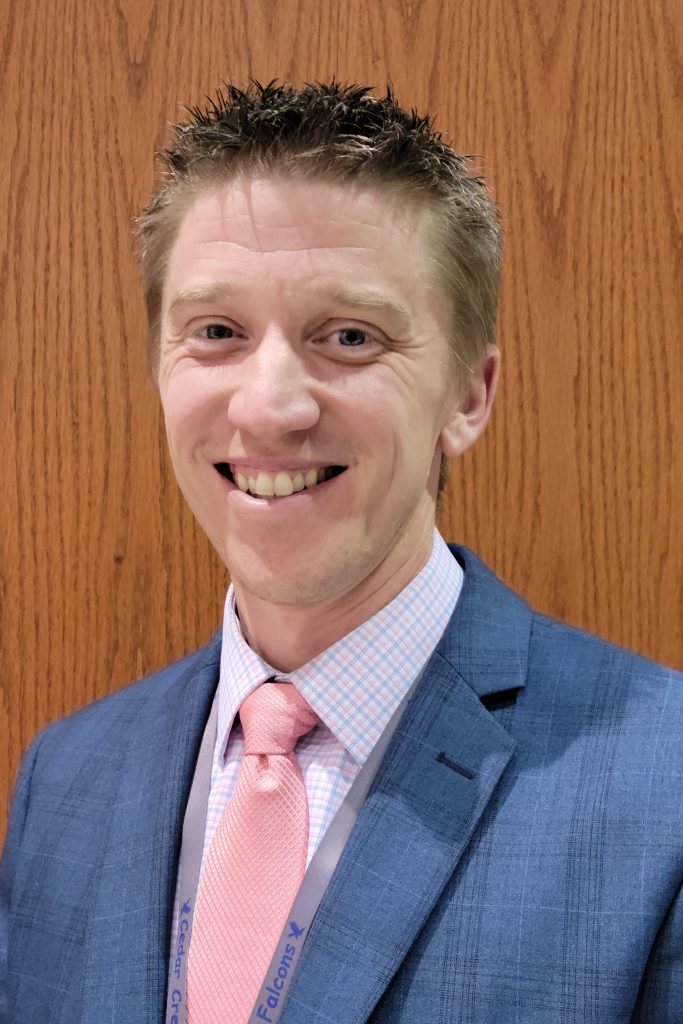 Welcome to Ebenezer!  Whether this is your first experience at Ebenezer or one of many, we want you to feel welcome and a part of the Ebenezer Falcon Family!
As the new Principal at Ebenezer, I am excited to welcome you to the 2022-2023 school year.  While new to the role of principal, I am not new to Ebenezer.  Starting in 2005, I taught 4th grade for 15 years here at Ebenezer. In 2020, I became an assistant principal at Cedar Crest Middle School, and this year I am returning to Ebenezer as Principal.  Ebenezer is an amazing place and I couldn't be more excited to be back! The faculty, staff, students, and community have always worked together to create a safe, caring, clean, positive, and friendly learning environment where all our children can learn and grow.  We are committed to excellence and strive to build a relationship with you that is beneficial and lasting throughout your child's education. 
At Ebenezer, we will continue to promote school-wide expectations of: Be Respectful, Be Responsible, Be Ready to Learn, and Be Safe.  Students demonstrating these expectations will have the opportunity to be recognized as a Shining Star or a member of the Principal's 100 Club.  The P.R.A.I.S.E. Award is offered to recognize students for academic achievement, as well as, improvement in school efforts.  Character traits, such as respect, honesty, and empathy, will be highlighted during monthly Excellent Event assemblies.
We are also continuing the use of the school-wide program called The Zones of Regulation.  The Zones of Regulation is a curriculum for teaching strategies for emotional and sensory self-management. It uses four colors to help students identify how they are feeling in the moment.
More information about any of these programs is available by contacting Ebenezer's office at (717) 272-1969.
Gregory R. Fulkerson
Principal, Ebenezer Elementary School