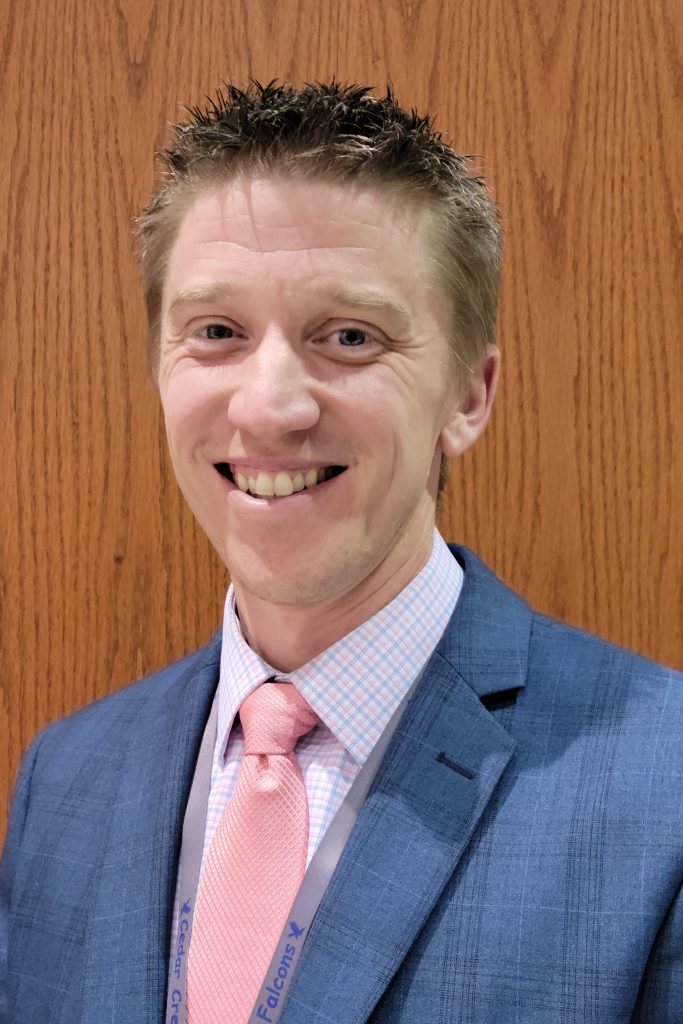 Welcome to Ebenezer! Whether this is your first experience at Ebenezer or one of many, we want you to feel welcome and a part of the Ebenezer Falcon Family!
Heading into my second year as Principal at Ebenezer, I am excited to welcome you to the 2023-2024 school year. Ebenezer is an amazing place! The faculty, staff, students, and community have always worked together to create a safe, caring, clean, positive, and friendly learning environment where all our children can learn and grow. We are committed to excellence and strive to build a relationship with you that is beneficial and lasting throughout your child's education.
At Ebenezer, we are beginning a new behavior program called SOAR. SOAR stands for Strive for success, Own my actions, Accept differences, and Respect people & property. Throughout the year, look for SOAR prizes, awards, and fun stories from our SOAR day each month.
We are also continuing the use of the school-wide program called The Zones of Regulation. The Zones of Regulation is a curriculum for teaching strategies for emotional and sensory self-management. It uses four colors to help students identify how they are feeling in the moment. More information about any of these programs is available by contacting Ebenezer's office at (717) 272-1969.
Again, welcome back to Ebenezer. We look forward to another successful school year. Please remember, our school day has changed from last year. Instruction now begins at 9:10 a.m. and ends at 3:40 p.m.
Sincerely,
Mr. Gregory Fulkerson
Principal, Ebenezer Elementary School
CLSD: Empowering our students to reach their individual potential.